Growth for Good
DISCOVER ORNUA 2025
---
Ornua is the home of Irish dairy. Our co-operative ethos is at the heart of who we are and how we do business. Our global success would not be possible without the close collaboration, care, and commitment of our 2,850 strong team. Ornua cares about building sustainable livelihoods for all our people, who in turn care about driving sustainable profits for our co-op members and the Irish dairy farming families we proudly represent.
our purpose
Create value for Irish dairy farming families
our vision
Together, our vision is to drive sustainable, profitable growth and deliver customer success by investing in our dedicated people, our brands, and our global scale
Our Business Model
Ornua 2025 is the strategic plan that drives our purpose forward, underpinned by our values, to help us realise our vision for growth in the next five years. This is our 5-year path to driving valuable and profitable growth while securing the long-term sustainability of our business into the future.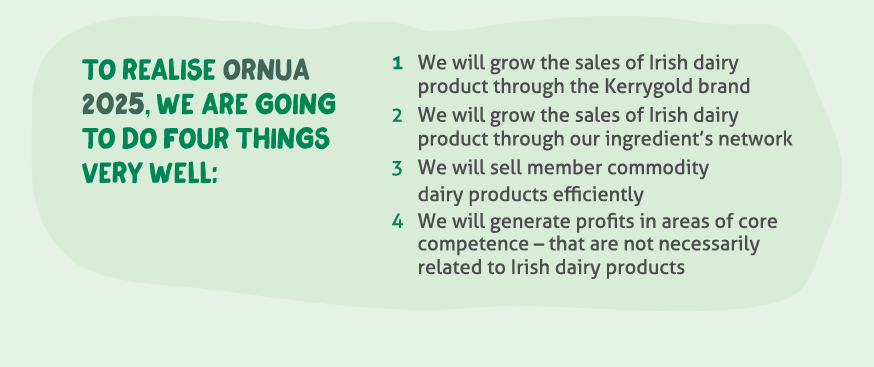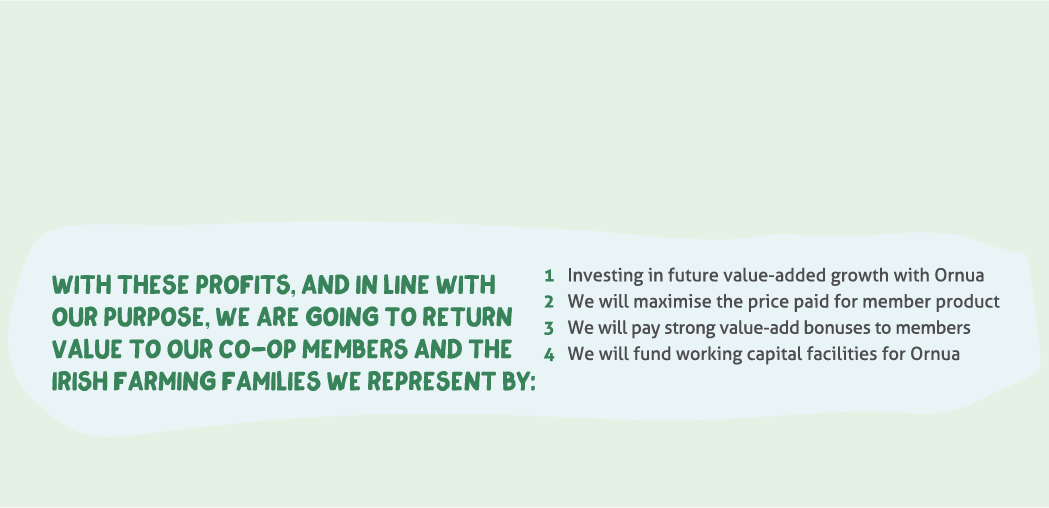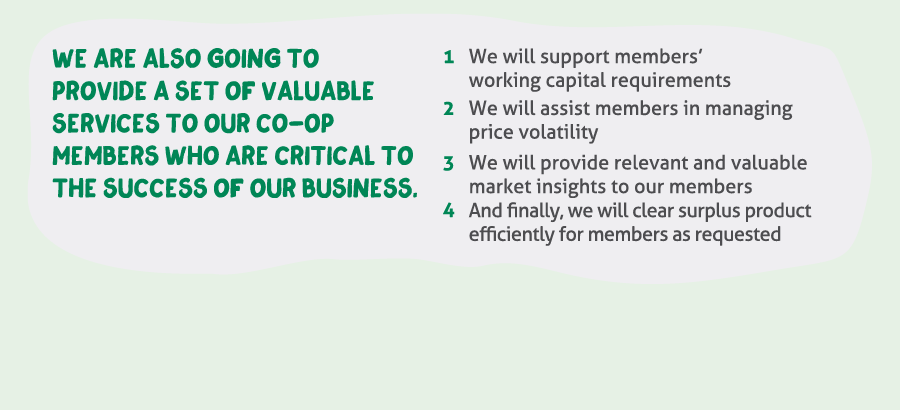 Our Guiding Principles
---
Critical to the success of Ornua 2025 Growth for Good, are three guiding principles which will help our business have the capacity to unlock significant growth potential and will underpin everything we do in our daily lives at Ornua.

Focus
We will invest in three core areas: our people, our customers, and our consumers.

1
We will invest in our people – building an agile and collaborative workforce that are committed to a high-performance culture
2
We will focus our resources on the right customers that maximise our returns.
3
We will use unique value-added insights to identify exciting new growth opportunities to inform innovation decisions and bring new products to customers.

Simplicity

1
We will have the courage to stop doing things that waste time and energy, and ultimately will not generate incremental profit.
2
We will take complexity and costs out of our supply chain.
3
We will do more with less.

Adding value to all our volume
We will focus on adding value to the volume of product we sell across our entire business, by:

1
Purchasing increased volume from our Members in line with increase in Irish milk production.
2
Maximise value of our volume by:
Selling more volume through our brands
Selling more volume through value added ingredients
Ensuring a cost-efficient supply chain for commodity sales
3
Grow the category value and volume share of our brands in priority and strategic markets.