Ornua Foods UK is responsible for the sales and marketing of Ornua products, including cheese, butter and butter spreads, under the Pilgrims Choice and Kerrygold brands in the UK.
Ornua Foods UK has a state-of-the-art cheese packing facility based in Leek, Staffordshire. It is the UK's largest supplier of pre-packed hard cheese, supplying every major UK food retailer, as well as wholesale, convenience and foodservice sectors.
Ornua Foods UK distributes a range of private label pre-packed, sliced and grated hard cheeses to the UK including cheddar, red Leicester, double Gloucester, mozzarella and blended cheese such as Wensleydale and cranberry.
Pilgrims Choice is the No. 2 cheddar brand and Kerrygold is the No. 3 block butter brand in the UK.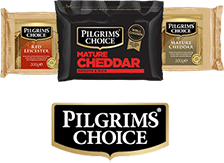 Pilgrim's Choice
For almost 30 years Pilgrims Choice has championed cheese with a difference. Pilgrims Choice is our premium cheese brand from "The Choosiest Cheese Company". A range of cheddars hand selected by our cheese experts from farms and creameries across the world. Working with a small group of quality cheesemakers, our cheese experts are free to select only the very best for our customers.
Explore Brand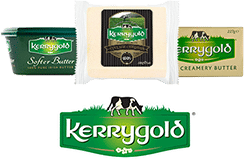 Kerrygold
Since its creation, Kerrygold has been synonymous with quality, and today, Kerrygold's product portfolio covers a multitude of product ranges around the world. Generations of dairy farmers have supplied milk for the Kerrygold brand, and our dairy farmers are committed to the co-operative ideal, working together to produce only the very best dairy products.
Explore Brand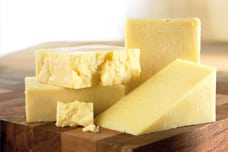 Private Label
Ornua Foods UK packs private label cheese for a wide selection of retailers in the UK and across Europe. In the UK it accounts for over 30% of the private label pre-pack hard cheese market. Customers range from large multiples and retailers to wholesalers and independent stores.
Explore

Ornua Group

Mitchelstown, Cork

Permanent, full-time position

Supply chain
The role involves the scheduling and purchasing of raw materials and packaging to facilitate on time in full production at the Kerrygold Park production facility. The candidate will work closely with the production planner and warehouse personnel to ensure an efficient and quality driven supply of materials to the plant. The role will also require the maintenance and creation of solid professional relationships with suppliers.
View Vacancy

Ornua Group

Mitchelstown, Cork

Permanent, full-time position

Supply chain
The role of the Operations Manager is to provide leadership to Kerrygold Parks Manufacturing Operations driving a culture of safety, performance, continuous improvement and quality. The successful candidate will manage/coordinate operations and will be responsible for areas including Manufacturing and Supply Chain.
View Vacancy
Ornua Foods,
Sunnyhills Road,
Leek, Staffordshire.
ST13 5SP 
UK