Ornua Saudi Arabia Al Wazeen is based in Riyadh, Kingdom of Saudi Arabia, and manufactures innovative white cheese solutions for the B2B ingredients sector, leveraging recombined technology developed in partnership with Teagasc.
White cheese manufactured in Saudi Arabia, using Irish dairy, is a key filling in many savoury pastries that are increasingly consumed 'on the go' in the region. Ornua Saudi Arabia has a dedicated customer innovation centre where it co-develops these fillings for their customers, meeting diverse flavour and application requirements.
Depots in the major cities of Riyadh, Jeddah and Dammam are responsible for distributing ingredients to the bakery and manufacturing sectors and foods through foodservice operators and retail outlets. Current customers and listings include Panda, Othaim, Carrefour, Danube, Tamimi, Saadeddine Bakery, Riyadh Foods, Tamimi Catering and Sanibal Al Salam.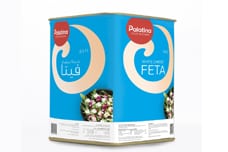 Products
Ornua Saudi Arabia distributes Mersin Feta, Mersin Labneh, Mersin Mozzarella, Meadow Cup Fat Filled Milk Powder and Green Flag Milk Powder to the MENA region.
Ingredients
Ornua Saudi Arabia provides a variety of dairy based ingredients including feta cheese, labneh, mozzarella (block, shredded, diced), kashkawane, fat filled milk powder, skimmed milk powder and milk permeate powder.

Ornua Group

Mitchelstown, Cork

Permanent, full-time position

Supply chain
The role involves the scheduling and purchasing of raw materials and packaging to facilitate on time in full production at the Kerrygold Park production facility. The candidate will work closely with the production planner and warehouse personnel to ensure an efficient and quality driven supply of materials to the plant. The role will also require the maintenance and creation of solid professional relationships with suppliers.
View Vacancy

Ornua Group

Mitchelstown, Cork

Permanent, full-time position

Supply chain
The role of the Operations Manager is to provide leadership to Kerrygold Parks Manufacturing Operations driving a culture of safety, performance, continuous improvement and quality. The successful candidate will manage/coordinate operations and will be responsible for areas including Manufacturing and Supply Chain.
View Vacancy
Ornua Saudi Arabia
PO Box 390233, 
Riyadh 11365, 
Saudi Arabia
T: +966 11 20 84930
F: +966 11 20 84931