November 20, 2014
Capacity Increased to Meet Consumer Demand for Kerrygold Products in the Region
IDB CEO Kevin Lane and IDB Deutschland MD Gisbert Kuegler officially open Kerrygold's expanded storage, packing and new product development facilities in Neukirchen, Germany at a ceremony marking the completion of a €14m investment in production infrastructure. The modernised facilities will be able to process up to 200 tonnes of butter each day and will help meet the increased demand for Kerrygold products in Germany and the surrounding regions. The investment is a key part in the IDB's strategy to grow the market for Irish dairy produce in the lead up to the removal of milk quotas in 2015.
Kerrygold was first launched in Germany in 1973 and the brand has grown from strength to strength since then. Today Kerrygold is the No.1 butter brand selling over 200 million blocks each year. Product innovation has been pivotal to growth and IDB Deutschland continues to bring new products to market under the iconic Kerrygold brand.  Recent launches include Butterkäse, a mild creamy breakfast cheese developed to appeal to the German palate, Kildery, a maasdammer style cheese developed in collaboration with IDB, Teagasc and Tipperary Co-op and a range of new flavoured butters available in innovative upside down tubs. Kerrygold's vast portfolio of products means one in every three German households regularly consume Kerrygold products, which can be purchased from over 23,000 stores across the country.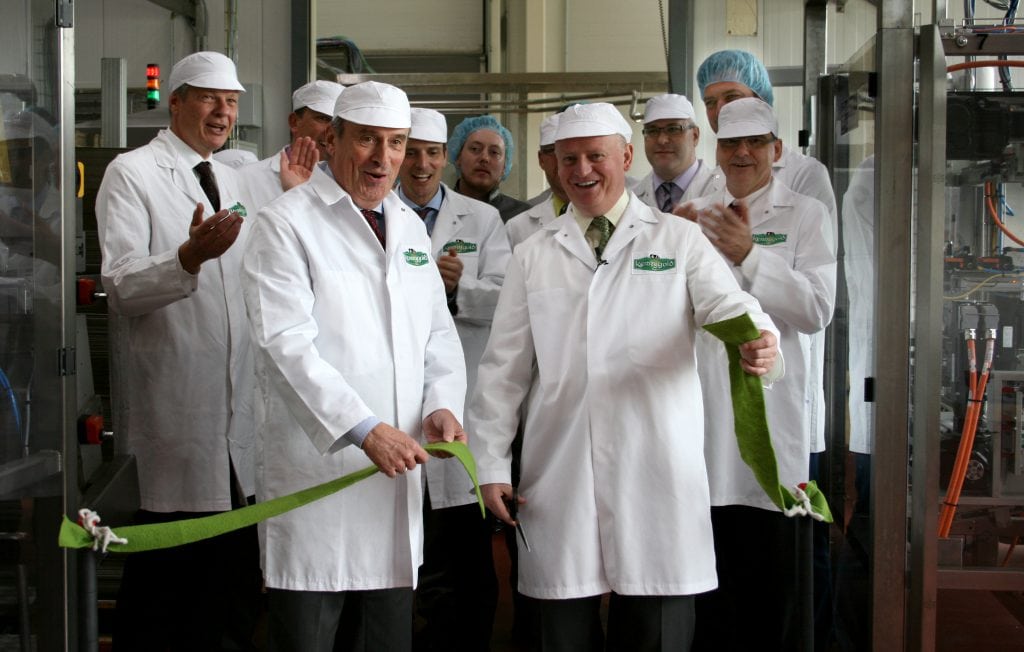 120 people are currently employed at IDB Deutschland's base in Neukirchen.