14,000 of Ireland's 18,000 dairy farmers supply Ornua with the highest quality milk.
The resilient spirit of these farmers and their family's commitment to delivering world class quality milk, day in day out, coupled with our grass-based farming systems have enabled us to build successful markets for our dairy products in over 110 countries around the world.
Every day, our teams share the story of Irish dairy farming and this story has resonated with customers and consumers across the globe for decades. Support from our farmers and our member-suppliers, along with the quality milk they produce every day, provide the foundations on which Ornua has been able, and will continue to thrive.
What makes Irish dairy farming so unique?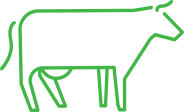 Grown amongst nature
Cows on Irish farms can graze naturally outdoors for most of the year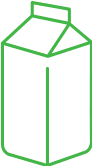 Small herds, plentiful yields
An average herd has 75 cows, but each cow has a milk yield of approximately 5,000 litres

A national treasure
⅔ of the land in Ireland is used for farming of which 80% is used for growing grass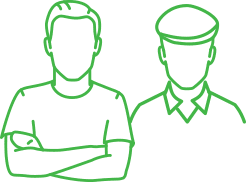 The perfect proportion
There are 18,000 Irish dairy farmers and 1.4 million dairy cows in Ireland

Heritage & tradition
In Ireland the dairy industry is a family business. Farms are passed from generation to generation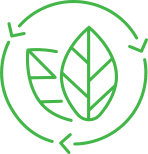 Better for you & the planet
Ireland is the most carbon efficient milk producer in the EU
Meet a selection of our dairy farmers