Ornua Ingredientes España, based in Avila, is one of the largest manufacturers of mozzarella, processed cheese and analogue in Spain. Ornua Ingredientes España also specialises in the production and packing of processed cheese, analogue cheese and a variety of natural cheese blends.
Ornua Ingredientes España is dedicated to the production of fresh mozzarella and the other facility manufactures processed and analogue cheeses. The manufacturing facility also has frozen, refrigerated and dry storage facilities and a dedicated innovation centre which enables them to meet the ever-changing needs of customers and consumers.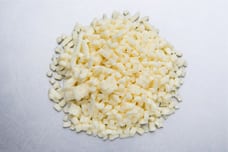 Mozzarella
Ornua Ingredientes España's fresh mozzarella is renowned throughout Spain as one of the highest quality products on the market. Using fresh dairy ingredients, the mozzarella is a superior quality cheese for use in pizza production and foodservice applications. It comes in grated and block/loaf formats.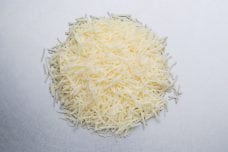 Processed Cheese
Ornua Ingredientes España supplies a wide variety of processed cheeses providing added-value functionalities such as high-melt, low-melt, stretch, slicing and cooking properties. All processed cheeses are made with fats derived from dairy, butter or cream and are available in grated, block, and sliced formats.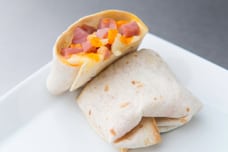 Analogue Cheese
Ornua Ingredientes España provide analogue cheese products to customers looking for high quality, functional cheese solutions. All analogue cheeses are made with trans-free fats, resulting in a high-quality product with great functional and nutritional qualities. These products are ideal for foodservice customers and come in a variety of formats including grated, block, and sliced.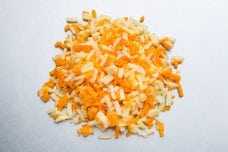 Natural and Processed Cheese Blends
Made with a variety of different cheeses, Ornua Ingredientes España's cheese blends offer high quality, flavour and functional characteristics. These products are designed to meet customers' specific flavour and functionality requirements.
Ornua Ingredientes España
Poligono Vicolozano,
Parcela 46, 
05194 Avila, 
España 

T: +34 920 259 060
F: +34 920 259 066
E: correo@ornua.com