---
We want to foster a culture of equality at Ornua where everyone can bring their whole selves to work.
HERE'S A LITTLE ABOUT OUR JOURNEY SO FAR...

In 2017 Ornua's Diversity & Belonging (D&B) working group was formed. We are supported by a global network with representatives from every business across the group and with our CEO, John Jordan, as our group sponsor. Together, we want to make Ornua a more diverse and inclusive place to work. We have already achieved a lot in our pursuit for greater diversity.
Some highlights include:
Working with Bord Bia's Agri-Food D&B Forum to advance the D&B agenda within the Irish food and drink industry.
Optimising hiring practices to support gender-balance throughout interview, short-listing, and selection processes.
Launching the Ornua Women in Leadership programme, empowering female leaders within the business and continually improving the gender balance both within our senior succession pool (Male:Female 83%:17% in 2016 to 65%:35:% in 2019) & the 2020 Global Leadership Programme (87%:13% in 2017 to 74%:26% in 2020).
Supporting parents through improved maternity and paternity leave.
Ongoing unconscious bias training and diversity, awareness and understanding e-learning.
OUR PURPOSE
To foster a culture of equality at Ornua where everyone can bring their whole selves to work.



our pillars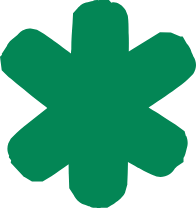 MAKE IT HAPPEN
Establish a governance framework for diversity and belonging that promotes a culture of accountability
BELONGING IN ACTION
Create educational opportunities and practical tools and policies to integrate Diversity & Belonging into our ways of working
SHARING OUR STORIES
Promote a rich range of voices to thoughtfully illustrate our diverse experiences and understand each other's stories
We asked our team what bringing their whole selves to work means to them

Sharing a little bit about who you are as a person with your colleagues. Much to my colleagues' amusement, I am a gigantic Britney Spears fan, and proud of it!

People feeling valued, accepted, proud to be themselves and share their true colours in the workplace.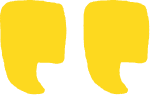 If I'm asked a casual question I can answer without considering, "Will I give myself away?!"