September 3, 2014
Irish Dairy Board Acquires Spanish Cheese Plant & Enters into Long Term Supply Partnership with International Leading Pizza Chain Telepizza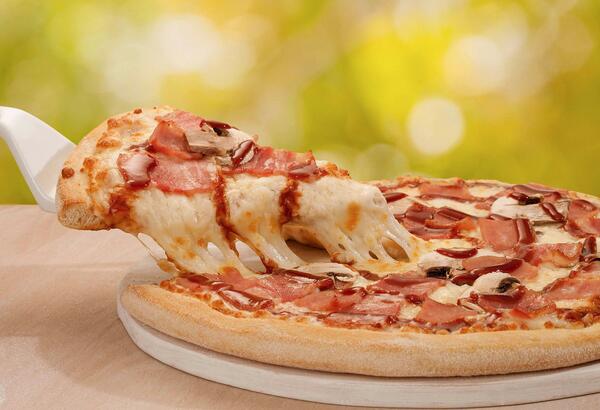 The Irish Dairy Board Cooperative ('IDB') is pleased to announce it has acquired the trade and assets of Telepizza subsidiary, Luxtor S.A., a Spanish pizza cheese and cheese blends plant.  The deal includes Luxtor's long term contract for the supply of cheese to Telepizza, the fifth largest pizza chain in the world.  The acquisition was made via the newly established entity, Irish Dairy Board Espana, S.L.
The acquisition strengthens IDB's position as a global provider of cheese to the Quick Service Restaurant (QSR) and Food Service sectors and complements similar investments made in US and UK customised cheese solution businesses.  It will also provide an immediate route to market for Irish dairy products and opens up further opportunities for Irish dairy products post milk quota removal in 2015.
Welcoming the announcement that is in-line with IDB's growth strategy to invest in milk deficit regions, Kevin Lane, CEO of the Irish Dairy Board said:
"In-line with our growth plans to make a strategic investment in Southern Europe, a milk deficit region, we are very pleased IDB Espana has acquired the trade and assets of Luxtor. IDB Espana will provide expert cheese solutions for the pizza sector that complement the cheese solution technologies we continue to develop in our other international businesses. Its central location will provide a trading and sales hub to service our growing Southern Europe customer base. And importantly for Irish farmers, it will be an immediate route to market for Irish dairy products with further growth post 2015."
ENDS 3 September 2014
For further information
Jeanne Kelly T: 00 353 1 661 9599
Head of Corporate Communications
Irish Dairy Board
About IDB
The Irish Dairy Board (IDB) is an agri-food commercial co-operative which markets and sells dairy products on behalf of its members, Ireland's dairy processors and the Irish dairy farmer.
The IDB has annualised sales of over €2 billion. Headquartered in Dublin, the business employs some 3,000 people globally.  It is responsible for circa 60% of Ireland's dairy exports to over 100 countries.
The IDB is the proud owner of the Kerrygold brand which is found in shops and homes around the world.  Its brand portfolio also includes Pilgrims Choice, Dubliner cheese, and BEO, a popular milk powder sold in Africa.
With pre-packing and blending facilities located in Germany, the UK, the USA and the Middle East and extensive R&D experience, the Group is constantly exploring new formulation possibilities to enhance its ingredients range.  It develops bespoke food ingredient solutions for many of the world's major food manufacturers.
About Telepizza
Telepizza is the leading Spanish multinational in the segment of delivery prepared food and is the fifth in the world.
A pioneering company in the food delivery service in Spain, Telepizza has established itself as the restaurant company with the largest number of outlets and better geographical coverage: currently, the company is present in more than a dozen countries in Europe, America and it has just announced it will start its business  in Angola and Russia.
With a market share of nearly five times the second best-known brand in Spain, the company has more than 1,200 sales points and 25,000 employees worldwide.
About Luxtor
Luxtor, located in Avila, Spain, produces pizza cheese blends and is the main cheese supplier to Telepizza, the fifth largest pizza chain in the world.