November 9, 2017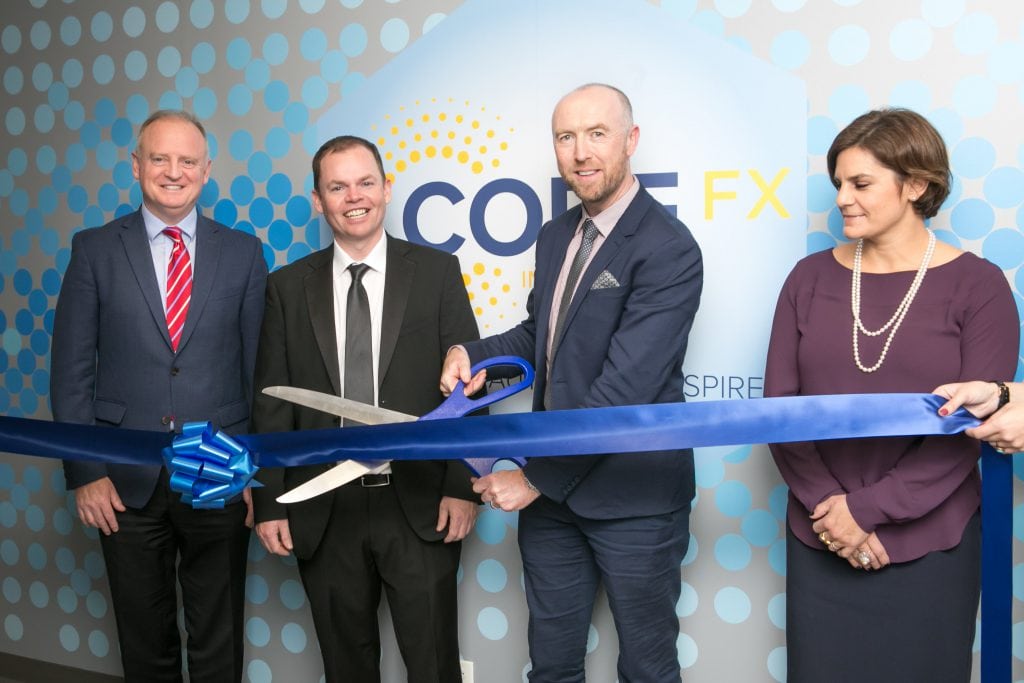 Ornua, Ireland's largest exporter of Irish dairy products has officially opened a 5,000-square-foot Innovation Centre in Chicago Illinois, the newest development by its subsidiary, CoreFX Ingredients.  Ornua announced the acquisition of CoreFX Ingredients in November 2016.  The new innovation centre at CoreFX will complement Ornua's existing innovation network in Ireland, the UK, Germany, Spain, Saudi Arabia and the US.
CoreFX has more than quadrupled its number of employees since June 2016, from 12 to 50.  In addition to the Innovation Centre in Lincoln Square, CoreFX also has a manufacturing facility in Orangeville, Illinois where a 10,000-square-foot warehouse expansion also is underway.
CoreFX Ingredients specializes in the manufacture of custom dry dairy, cheese and lipid ingredient solutions which serve industrial food manufacturers and food service markets in the U.S. and across the globe. Core to the business is the ability to design ingredients specific to customer requirements, and the Innovation Centre will house a research and development lab and a state-of-the-art test kitchen to fulfil these needs.
Speaking at the opening, Kevin Lane, CEO, Ornua, said:
"The opening of the Innovation Centre at CoreFX marks a key milestone in its exciting growth journey and greatly improves its capability and ability to create innovative ingredients solutions that meet customer needs.  Innovation is core to Ornua's growth plans and this centre further strengthens Ornua's global innovation network, which now covers Ireland, the UK, Germany, Spain, Saudi Arabia and the US."
Ornua is Ireland's largest exporter of Irish dairy products, marketing and selling and exporting Irish dairy products on behalf of its members, Ireland's dairy processors, and in turn the Irish dairy farmer to c.110 countries worldwide.