F.J Need (Foods) is a Cheshire-based cheese ingredients company in the UK. Established over 40 years ago by John Need, F.J. Need takes pride in the quality of products and the service they offer. The family run company includes a well-invested cheese cutting, grating and slicing facility, two cheese brands and a distribution fleet and serves the rapidly expanding foodservice and food ingredient markets in the UK.
F.J. Need owns the Spinneyfields brand and offers a full range of cheeses including grated cheese, diced cheese, sliced cheese, block cheese and speciality cheese to meet the needs of its diverse customer base.  It has BRC Accreditation and Red Tractor Status.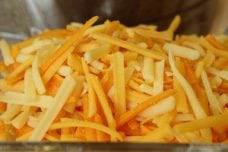 Grated Cheese
F.J. Need grated cheese range is produced from 20kg blocks and is ideal for a number of market sectors including manufacturing, foodservice, wholesale and catering. It is also a time saver for fast pace chefs and production lines. F.J. Need grated cheese comes packed in a range of sizes to suit requirements including 10x1kg, 6x2kg and 2x5kg. The grated range is packed under the Spinneyfields brand but can also be packed under own label if required.
Explore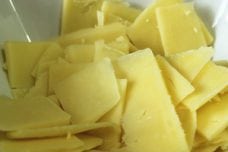 Sliced Cheese
F.J. Need sliced cheese range comes in a 6x1kg pack (50x20g) and are ideal for sandwiches, toasties, baguettes and gourmet burgers. They add some flare to any meal and melt over a burger to perfection. Our slices are available in both a stack and shingle format.
Explore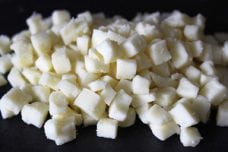 Block Cheese
F.J Need pride themselves on quality, consistency and constant supply. They cut 5kg and 2.5kg blocks of cheese suitable for a range of customers in the foodservice and wholesale sectors and also supply 20kg blocks direct to manufacturers for processing. Block products are packed under then Spinneyfields brand, with an option for own label if required.
Explore
FJ Need Foods,
Spinneyfields Farm,
Worleston,
Nantwich,
Cheshire,
CW5 6DN,
England