Ornua Ingredients Europe, headquartered in Nantwich, Cheshire in the UK, is a leading supplier of innovative, high quality and nutritious cheese and dairy powder ingredients to leading food manufacturing, food service and QSR customers.
Ornua Ingredients Europe is supported by four well invested processing and NPD facilities and 450 experienced and committed employees. Ornua Ingredients Europe has the scale and resources, combined with the agility and flexibility, to identify the ever-changing needs of its customers and their consumers.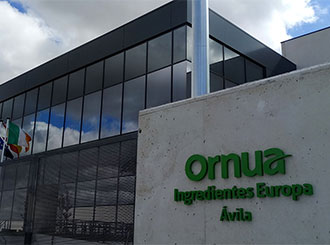 Ornua Ingredientes Europe, Ávila
Ornua Ingredientes Europa, Ávila in Spain is a €30 million state-of-the-art cheese production facility.  The 35,000-tonne processing plant has significantly increased Ornua Ingredients Europe's pizza cheese making capacity and capabilities.  The facility enables Ornua to lead the way in delivering quality, innovation, and bespoke customer solutions to both European and global QSR chains with a focus on pizza cheese solutions.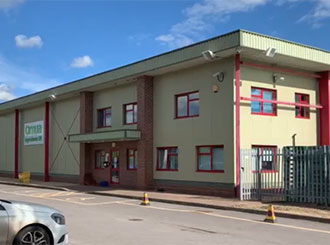 Ornua Ingredients Europe, Ledbury
Ornua Ingredients Europe, Ledbury is a centre of excellence for cheese solutions into the food manufacturing and foodservice sectors both in the UK and selected export markets. It is home to world-class food manufacturing equipment and our Consistent Shred™ technology for mozzarella and pizza cheese and boasts an in-house customer NPD and innovation centre.
Through investment in both technology and people Ornua Ingredients Europe, Ledbury can work closely with their customers to deliver a wide product portfolio as well as innovative, bespoke solutions.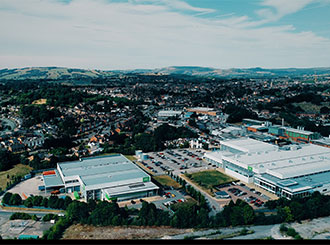 Ornua Ingredients Europe, Leek
Ornua Ingredients Europe, Leek is a state-of-the-art blending and packing facility supplying a comprehensive range of high-quality nutrition ingredients to leading food manufacturers and nutrition brand owners. They specialise in streamlining supply chains, from sourcing and blending single dairy ingredients, through to packing and innovating complex consumer products. ​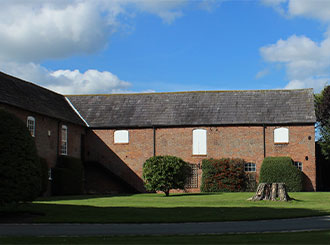 Ornua Ingredients Europe, Nantwich
Ornua Ingredients Europe, Nantwich, formerly known as F.J Needs, is a Cheshire-based cheese ingredients company in the UK. The facility includes a well-invested cheese cutting, grating, and slicing facility and is home to the Spinneyfields® cheese brand. The business serves the rapidly expanding foodservice and food ingredient markets in the UK.