Ornua Foods Europe is responsible for the sales and marketing of Ornua products including butter, spreadable and cheese under the Kerrygold brand in continental Europe (excluding Germany) and Australia.
Ornua Foods Europe supplies multiple retailers across 18 European countries, including Ahold, Albert Heijn, Alfa-Beta Vassilopoulos, Auchan, Carrefour, CBA Hungary, Colruyt, Coop, Dansk Supermarked, Delhaize, Dia, Metro, My Market, Pingo Doce, Reitan Group, REWE, Schwarz Gruppe, Sklavenitis, Spar and Tesco.
Kerrygold Regato currently enjoys the No. 1 position in the yellow cheese category in Greece.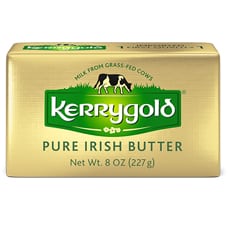 Kerrygold Butter
Made from the milk of grass-fed cows, Kerrygold Butter can be found in a range of formats across Europe.
View Product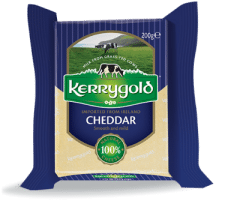 Kerrygold Cheese
Kerrygold Cheese is sold in a range of flavours and pack sizes across Europe.
View Product
Contact
Ornua Co-operative Limited
Grattan House, 
Mount Street Lower, 
Dublin 2, 
Ireland
T: +353 1 661 9599
F: +353 1 661 2778