Ornua Foods International is headquartered in Dublin, Ireland and is responsible for the sales and marketing of Kerrygold products in Asia, Australia, Ireland, and continental Europe. It is supported by sales and marketing teams in China, Greece, Ireland, Poland, and Spain.
Kerrygold Butter
Kerrygold Butter is available in a range of different formats across Europe and in retailers in China, Singapore, Malaysia and South Korea and offers consumers a natural product that is made from the milk of grass-fed cows.
View Product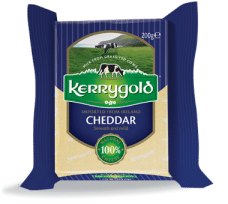 Kerrygold Cheese
A range of tasty, grass-fed Kerrygold cheeses are available across the European and Asian markets.
View Product
Contact
Ornua Foods International
Grattan House, 
Mount Street Lower, 
Dublin 2, 
Ireland.
Legal Details
Ornua Co-Operative Limited
An Industrial & Provident Society, registered in Ireland
Registered No. 3221R
Registered office: Grattan House, Mount Street Lower, Dublin 2, Ireland
Ornua Foods International
Room A203,
Enrich,
HaiBin Commercial Center,
Shekou Sea World,
XingHua Road,
NanShan District,
Shenzhen  518067
China
Legal Details
Irish Dairy Board (Shenzhen) Co. Limited
Registered Office: RE226-A203, Enrich Business Center, 1 Haibin Commercial Center, No.9 Xinhua Road, Nanshan District 518067, Shenzhen, China