Explore the Pilgrims Choice Brand
Pilgrims Choice is on a mission to fill life with flavour. We're anti-bland and pro-punchy, it is how we think, act and how our game changing cheddar will always taste. All our cheese is hand selected for extra flavour as we are the choice for cheese lovers, that deserve mind-blowing, explosive and addictive flavour in every bite.
The flavour of Pilgrims Choice is so powerful it can even fill your dreams with flavour, It's the cheese of your dreams.
Vintage Cheddar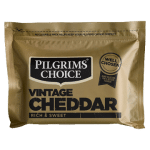 Pilgrims Choice Vintage Cheddar is a crumbly, delicious cheddar with a rich and sweet flavour.
Extra Mature Cheddar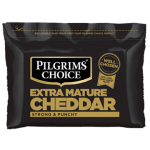 Packed full of powerful flavour, Pilgrims Choice Extra Mature is the perfect everyday cheddar for a slight crunch and a mighty, tasty punch.
Mature Cheddar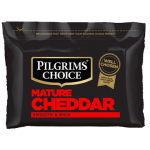 Pilgrims Choice Mature Cheddar is a timeless classic. With a smooth texture and lasting flavour it is undeniably moreish.
Lighter Mature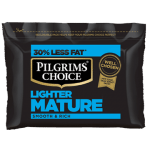 Even with 30% less fat, Pilgrims Choice Lighter Mature is still packed full of smooth, rich and savoury flavour.
Extra Mature Lighter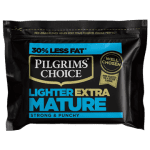 Even with 30% less fat and only 100 calories per 30g. Pilgrims Choice lighter extra mature is still packed full of strong and punchy flavour with an added crunch.